I've never been terribly good with words. My "talent" is sharing with others through the lens of my camera. This is one of those situations that I will not even bother trying to tell you about my experiences in southern Africa. I will simply step back and let you enjoy the photos.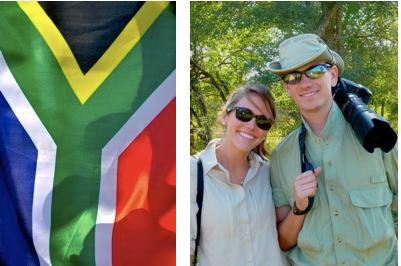 (Left) Republic of South Africa's national flag.
(Right) Posing with my sister on Safari near Kruger National Park, South Africa.